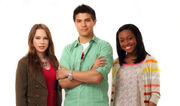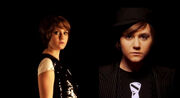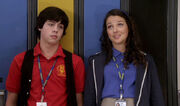 Welcome to my fanfiction. It starts off after the Now or Never finale and after that it goes in a whole new direction with help from the New Characters . You think degrassi goes there but wait until you read my fanfiction. DPH is gonna be drama central. I used some of the degrassi characters and gave it a little twist. Lots of the cast making a full 180 and doing things you would not expect. Sexuality, Minipulation, STDs, Drugs and Drinking. Dont forget lots and LOTS of fights.
Degrassi Panthers High Seasons
Edit
Clubs and Teams
Edit
Degrassi Panthers High has many clubs and Teams that bring in some drama like:
Latest activity
Edit
Ad blocker interference detected!
Wikia is a free-to-use site that makes money from advertising. We have a modified experience for viewers using ad blockers

Wikia is not accessible if you've made further modifications. Remove the custom ad blocker rule(s) and the page will load as expected.